Inventory Management
Todays buyers shop online and visit your website before your lot. We help you save time while doing a better job. As a result of displaying what you have in stock you are able to drive more traffic from more channes and convert more visitors to leads. Inform and educate the shoppers before they contact and make closing easier and quicker!
Benefits and Features Include!

Add a Trailer, RV, & Vehicles in Seconds!
Unlimited images
Easy use. Filter inventory and more
Full control
Add, duplicate, delete or archive
Auto populate data and specs
Create unit specific print brochures
Add or control hidden info like min. sell price
Communicate admin info behind the scenes
Much More!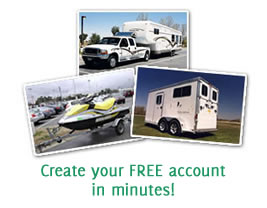 Sign Up!
Reduce costs
Lower upload time
Reduce staff hours
Improve time management
Increase exposure
Grow sales
Increase revenue
Boost net profit